Harry Kane's 88th minute winner against West Brom last Sunday made it three wins on the bounce for Jose Mourinho's side, but now the squad prepares for the international break, with many players set to be involved.
With such a talented group at the disposal of Jose Mourinho it is no surprise that Spurs' squad boasts 13 senior internationals.
The following players have been selected for the upcoming international fixtures:
Harry Kane, Harry Winks, Eric Dier (England), Gareth Bale, Ben Davies, Joe Rodon (Wales), Hugo Lloris, Moussa Sissoko (France), Giovani Lo Celso (Argentina), Matt Doherty (Ireland), Sergio Reguilon (Spain), Toby Alderweireld (Belgium), Heung-Min Son (South Korea)
On loan midfielder Gedson Fernandes has been called up to represent Portugal's U21 side. While Norwich and Hoffenheim loanees Oliver Skipp and Ryan Sessegnon have been called up for the England U21 side.
Pierre-Emile Hojbjerg is set to withdraw from the Danish national team due to Denmark recently being removed from the exempt travel list for Coronavirus just four days ago.
The Premier League has advised players to not travel to Denmark for the upcoming fixtures, as the government have put restrictions into place which would see anybody returning to the UK from Denmark having to isolate for 14 days.
If Hojbjerg had gone on to play for his country then he would have missed Tottenham's next three fixtures against Manchester City (November 21st), Ludogorets (November 26th) and Chelsea (November 29th).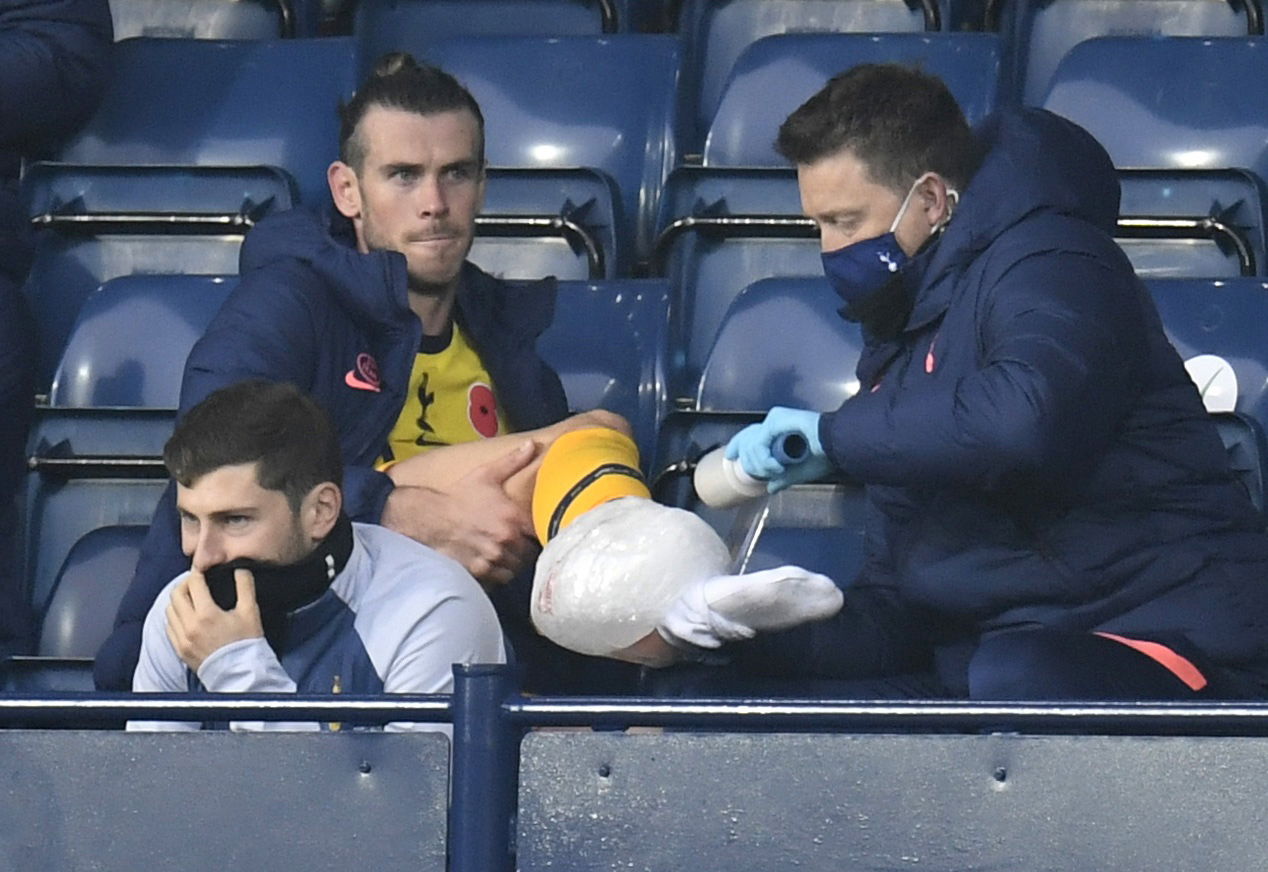 Gareth Bale's return to the Wales squad has caused a stir in the media, as Jose Mourinho voiced his displeasure with the winger's fitness being observed by Arsenal coach Albert Stuivenberg.
The Tottenham manager had this to say. "Because for the previous fixtures he called me, we spoke about Ben Davies – not Gareth Bale because Gareth was not there.
"We shared opinions on the situation, which is probably not going to happen this time.
"And the fact that one of the coaches is an Arsenal coach does not make me very comfortable. Honestly, it does not make me very comfortable.
"National team matches should have coaches that work exclusively for them, not coaches who work for other clubs.
"They have to manage the minutes that he plays and they should not let him get to fatigue levels".
Bale has been making good progress since returning to Spurs, which saw him rewarded with his first Premier League start in 7 years against West Brom.
Some Spurs players will be going head-to-head with one another over the next two weeks, as Matt Doherty's Ireland will go up against an England team consisting of Harry Kane, Harry Winks and Eric Dier. Before he travels to Wales in order to play another Spurs trio made up of Gareth Bale, Ben Davies and Joe Rodon.
Kane, Dier and Winks won't only have to face off against Doherty during the break, as they also go to Belgium on the 15th November to lock horns with Toby Alderweireld in the Nations League.
Tanguy Ndombele, who suffered a minor injury against West Brom, will not be joining up with the French national team and will remain at the club in preparation for the resumption of the Premier League.
Steven Bergwijn has also returned to Hotspur Way after withdrawing from the Netherlands squad due to injury, whilst training alone for the two days of camp he was there.
Tottenham's next six fixtures in the Premier League consist of Manchester City, Chelsea, Crystal Palace, Arsenal, Liverpool and Leicester.
Jose Mourinho will want his players managed carefully over the course of the next two weeks as the upcoming months will give an indication into how far Spurs are from reaching their ambitions for the season.
By Reece Coughlan