Following the sacking of Nuno Espirito Santo on the 1st of November 2021 after just 17 games in charge, Spurs and Director of Football Fabio Paratici moved swiftly for their top choice from this summer; Antonio Conte.
The serial winner who has won titles with Juventus, Chelsea and Inter, and also took a poor Italian National side to the quarter finals of Euro 2016 needed to hit the ground running with a game against Vitesse in the European Conference League taking place just 2 days after his appointment.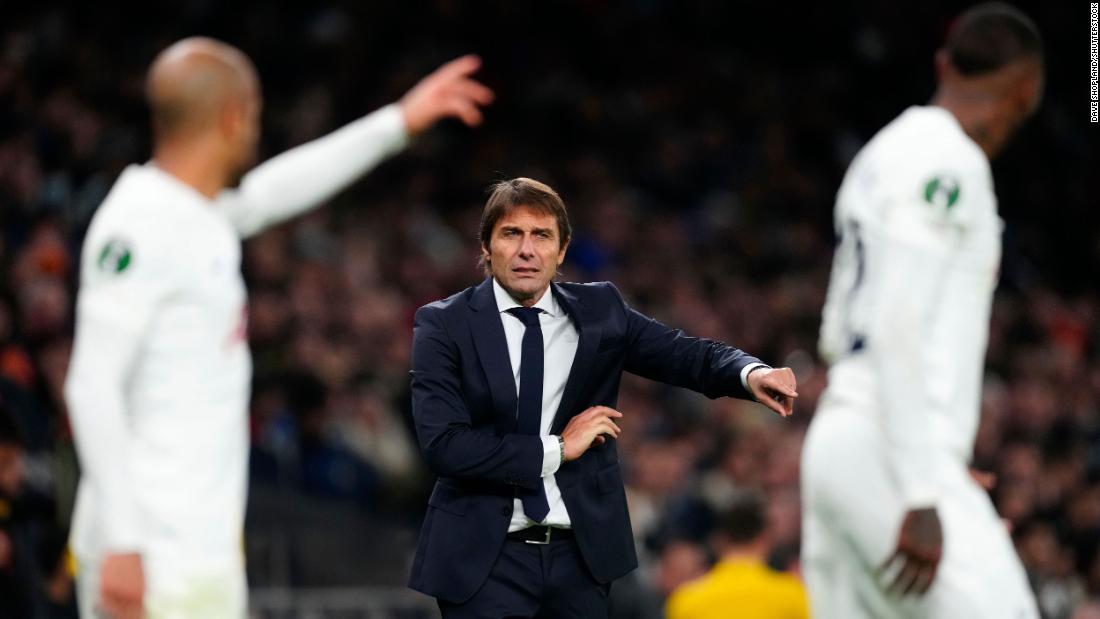 From the first game against Vitesse, Conte immediately switched the formation from the 4-2-3-1/4-3-3 hybrid system Nuno used to his favoured back three, going for a 3-4-3 with Heung-Min Son and Lucas Moura flanking Harry Kane.
Spurs immediately looked more comfortable in possession of the ball with the pairing of Hojbjerg and Skipp screening the defence, and also looked more motivated, leading to Spurs being 3-0 up in half an hour.
The second goal in particular, was a beautifully executed passage of build up spanning over 30 seconds, which saw Spurs go back to their centre backs after initial build up broke down and then carve through Vitesse with some slick interplay between Kane and Moura.
However, Spurs then crumbled, conceding 2 quick goals from Vitesse and suffering for large parts of the second half, following Cuti Romero's red card. They held out for the win, with Conte praising his players for "Suffering as a team".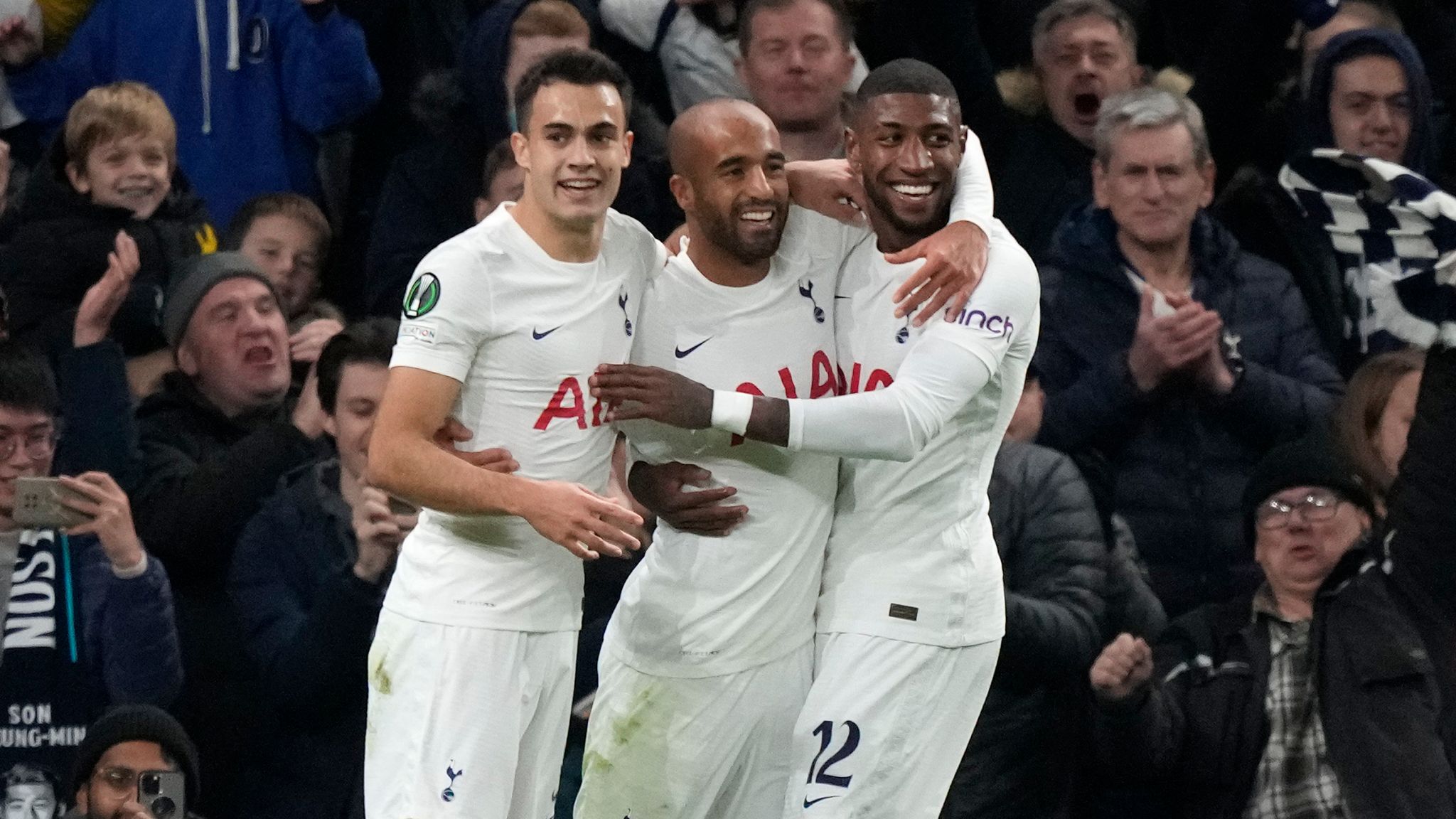 A 0-0 draw followed at Everton, which despite being a quiet game, showcased Conte's emphasis on his wingbacks playing high up with an attacking threat, as both Emerson Royal and Sergio Reguilon had chances to score.
This faith in his wingbacks paid off for Conte in the next fixture against Leeds. 1-0 down at half time, Spurs came out after the break a different team. An equaliser from Hojbjerg was followed by a winner from Sergio Reguilon.
Spurs outran Bielsa's Leeds, a shock as spurs averaged just 100 KM covered under Nuno. This was a testament to Conte and his demands for hard work and maximum effort from his players.
Going into the break Spurs had accumulated an xG of just 0.07, but they finished the game with an xG of 2.16, showing clearly Conte's ability to motivate his players at half time.
Further wins followed against Brentford and Norwich, where despite a better opening from the Canaries, Spurs were in control.
However, it is the match against Liverpool which has shown the early signs of what Spurs can achieve under Conte.
Conte has shown a desire to switch from a 3-4-3 to a 3-5-2 when necessary and he started the game against Liverpool with a 3-5-2.
An unfamiliar midfield of Dele, Ndombele and Winks started, but despite the uncertainty, this worked to great effect.
Spurs started slow but grew into the game and had a passage in the first half where they scored just one, but could have easily scored 3.
Further chances went begging in the second half, and following Andy Robertson's goal that looked to have won the game for Liverpool, Spurs refused to let their heads drop.
Harry Winks played a glorious pass that broke the Liverpool lines to Son, who, with a bit of fortune, finished after Allisons mistake.
Spurs pressed on after Robertson was sent off, but could not find the winner. Finishing the game with an xG of 2.62 to Liverpool's 1.52, many Spurs fans see it as two points dropped rather than one gained.
To sum it up, Antonio Conte has immediately been able to get his ideas across to this current crop of Tottenham Hotspur players.
Spurs look fitter, more interested and more dangerous following the switch to a back three and Conte's emphasis on working hard until the final whistle is blown.
Standout names include Ben Davies, Eric Dier and Harry Winks, all players Spurs fans had given up on but players that clearly want to step it up and avoid the axe from the new boss.
With the January transfer window on the horizon, Conte and Paratici can begin to tune the squad to Conte's needs. The future seems bright for Spurs, as they look to end their (almost) 14 year wait for a trophy.