As the side journeyed into the 2020/21 season, a 1-0 loss to Carlo Ancelotti's Everton on the first day, along with the few slightly unconvincing displays in the Europa League, startled Tottenham fans. However, it did not overshadow their games where Jose Mourinho's players took complete control, the Southampton and United games coming to mind.
However some view these results to be short-lived, as VAR controversy and failure to defend set-pieces continues to haunt this Tottenham side. A 3-0 lead against West Ham was pulled back to a draw in 10 minutes and a Lucas Moura goal at home to Newcastle was cancelled out by a Callum Wilson penalty. A decision which bewildered Spurs fans, and led them to question the proper use of VAR in the Premier League.
Tottenham this season have presented themselves as a side that loves to make things dramatic, scoring late goals in games against Burnley, Brighton and most recently, West Brom.
Gareth Bale's winner against Graham Potter's men would've been a monumental moment for fans had they been in the stadium. Whilst managers like Chris Wilder may be more impacted by no fans, Mourinho sees it as an advantage. He told Soccer AM: "It's easier because communication is very very easy. The player on the other side of the pitch can listen to us. Our communication is of course much easier."
However, the four-time "World Best Coach" does concede that "It is a more difficult job in the sense of motivating the players". Although he finds it challenging to lift the morale of his players, he has managed to unearth some of their talent, including Tanguy Ndombele.
With the way the Frenchman has played in the 2020/21 season so far, compared to his previous season, he has felt like a new signing. His style may not prioritise goals and assists to his name, but on the field his tricks and spontaneous skill makes him an absolute joy to watch and he looks to have finally settled into the squad.
Giovani Lo Celso is similar to the 23-year-old in that they both contribute to the team without high numbers of goals or assists, but rather their off-ball movement and effective passes.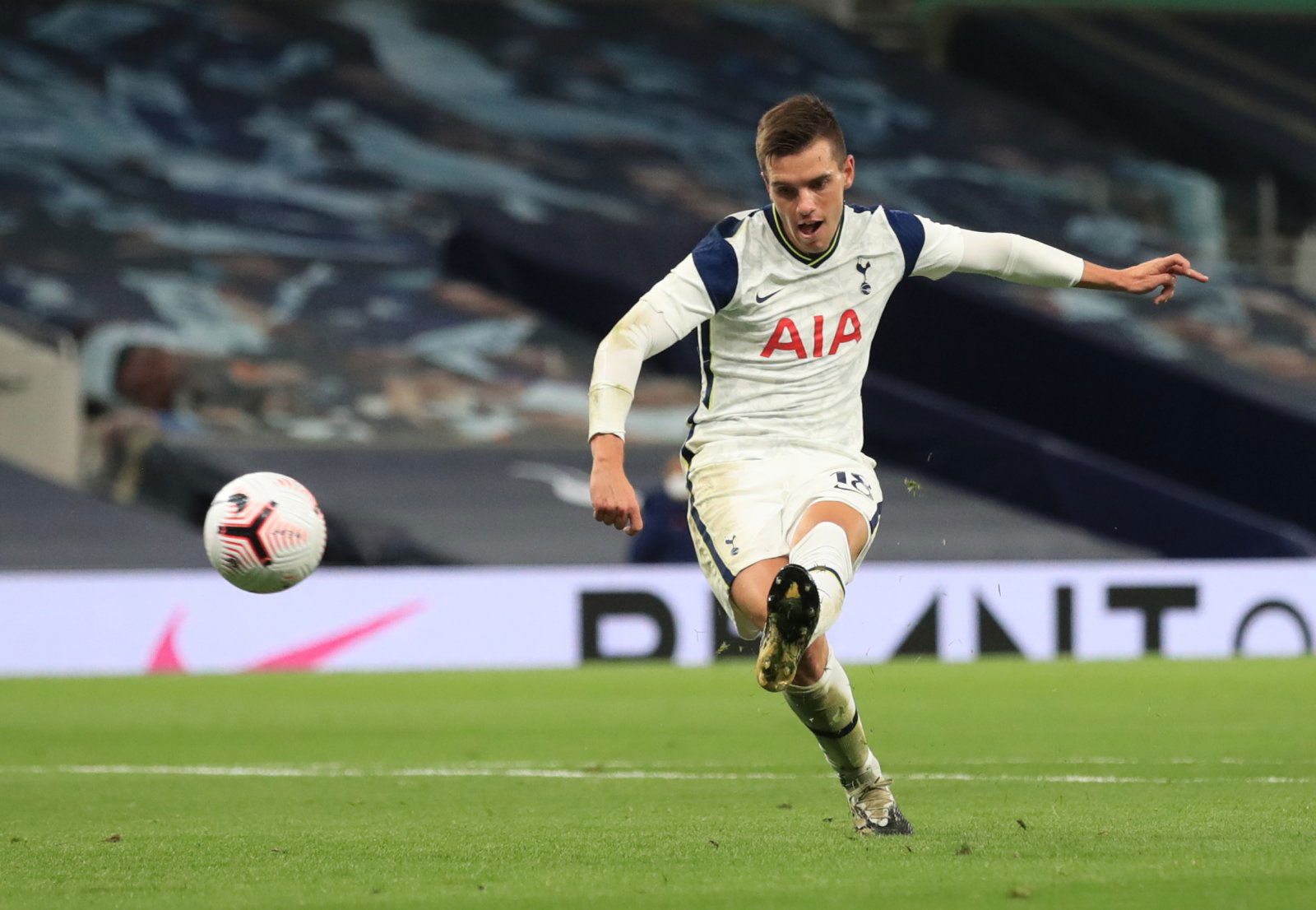 The player development doesn't stop there, either. Summer signing Pierre-Emile Hojbjerg has proved to be the heart of the Tottenham midfield, a gem that is poised as both the sweeper and the creator, the reason that 75% of Tottenham's goals have been scored this season.
In Mourinho's first year, he has universally proved himself as Tottenham manager and over has formed a healthy bond with a significant majority of the squad as well as achieving numerous remarkable results. He now continues his Spurs journey with a fresh slate, the start of a new season.
The documentary states it's "All or Nothing" for Tottenham, whose motto, "To Dare is To Do", emphasises their task to re-obtain silverware and revive their past success which has seemed missing in recent years. However, Mourinho's arrival has and continuously will shape the new path for the club for the future.
https://pbs.twimg.com/media/Enyjl50W4AAEX7G.jpg:large
Article written by Benzi Melcer
Edited by Joey Pickthall